4 Popular Engagement Ring Trends Any Bride-to-Be Will Swoon Over
July 1st, 2019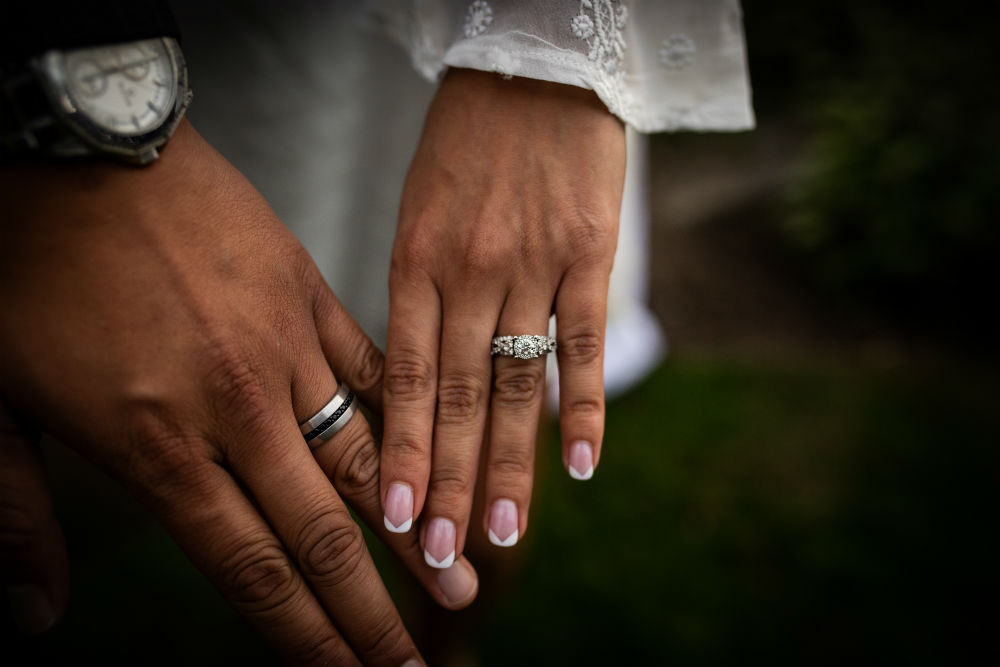 One of the overarching trends of 2019 is the jewelry crazes of the last few years reaching an extreme expression. Here at MILANJ Diamonds, we consider it part of our professional obligation to keep on top of trends in the industry, and we love bringing new styles to our customers' attention.
If you're looking to get engaged in 2019, you'll definitely want the right engagement ring that celebrates the unique aesthetic of the year. But what does that aesthetic look like? Continue reading our handy guide to 2019 engagement ring trends to see what designers are doing and find something that's right for you!
Big & Bold

One of the bigger trends of 2019 is the stacking craze. Putting on a wild assortment of necklaces, bracelets, and rings is de rigueur for the year, but how can you embrace that idea in your engagement ring? The trick in this case is to pick an engagement ring that has a sense of multiplicity and size built into it.
One of our favorite designers who works with this trend is Noam Carver. Their Modern collection features split shanks, shanks surrounding a floating central stone, and even asymmetric split bands. The collection's prong types and creative half-bezels allow the center diamond to stand apart as something truly special.
Vintage Filigrees
Young women in 2019 are going crazy for the modern vintage look. It can be difficult sometimes to say where the boundaries between "postmodern" and "vintage" end, but generally, the "vintage" look is typified by exuberance, intricate details within details, and a love of embracing a "larger picture," such as the architectural inspiration of Art Deco, or the natural look of Art Nouveau.
Charming Charms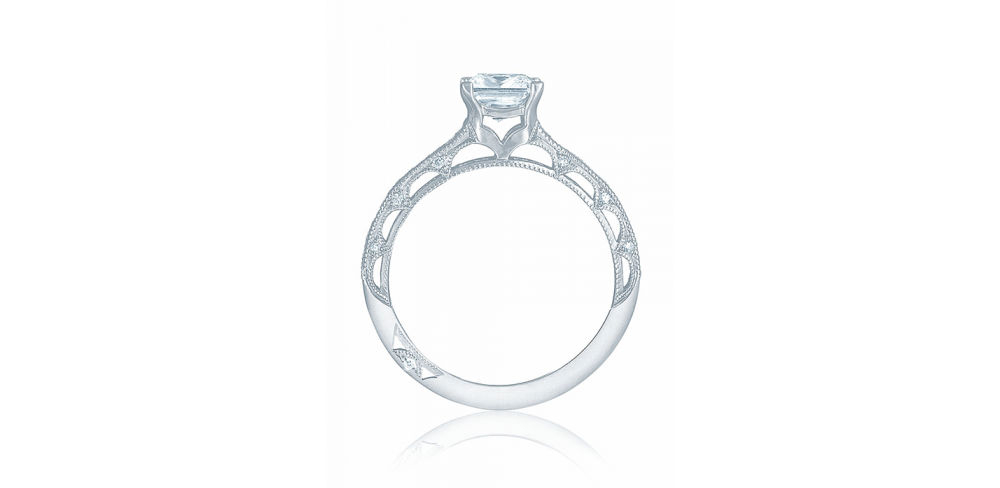 Speaking of stackables, charm bracelets and necklaces have been a booming trend over the last few years. We don't know of any charm engagement rings, but there is a designer that works with the same mindset that goes into charms: Tacori.
The charm-like elegance of Tacori engagement rings is best expressed in their Reverse Crescent collection. The wide pavilions in the side of the rings' bands, milgrain-beaded and studded with small diamonds, are actually inspired by secret hearts, giving these pieces a whimsical appeal. To add to this, many of the rings in Tacori collections include an asymmetric signature crescent engraved in the underside of the ring, creating a look like a charm dangling from the ring.
A Craze for Color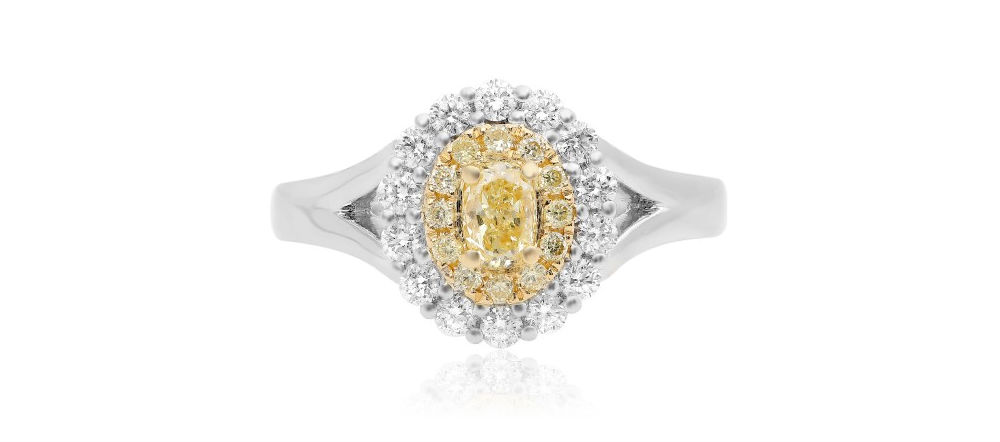 The years leading up to 2019 were typified by a growing obsession for rose gold, and that passion for warm, organic color opened the door for additional colors to be worked into engagement rings.
Here at MILANJ Diamonds, one of our favorite designers of colored gemstone engagement rings is Roman and Jules. Their Yellow Label collection is named for the fact that each engagement ring has a fancy yellow diamond as its center stone. Each ring is additionally decorated with handfuls of the canary-colored stone, and many rings add the flourish of pink diamonds. When you take into account that Roman and Jules used an interplay of both 18k white and yellow gold in all of this collection's rings (as well as rose gold in some), you know you have a color experience that's ideal for the year.
If you're interested in any of the pieces or designers MILANJ Diamonds presented here, don't hesitate to contact us at 610-992-0707, or visit our King of Prussia, Pennsylvania showroom today!