6 Stunning Sapphire Birthstone Jewelry Pieces for Your Special September Someone
August 6th, 2018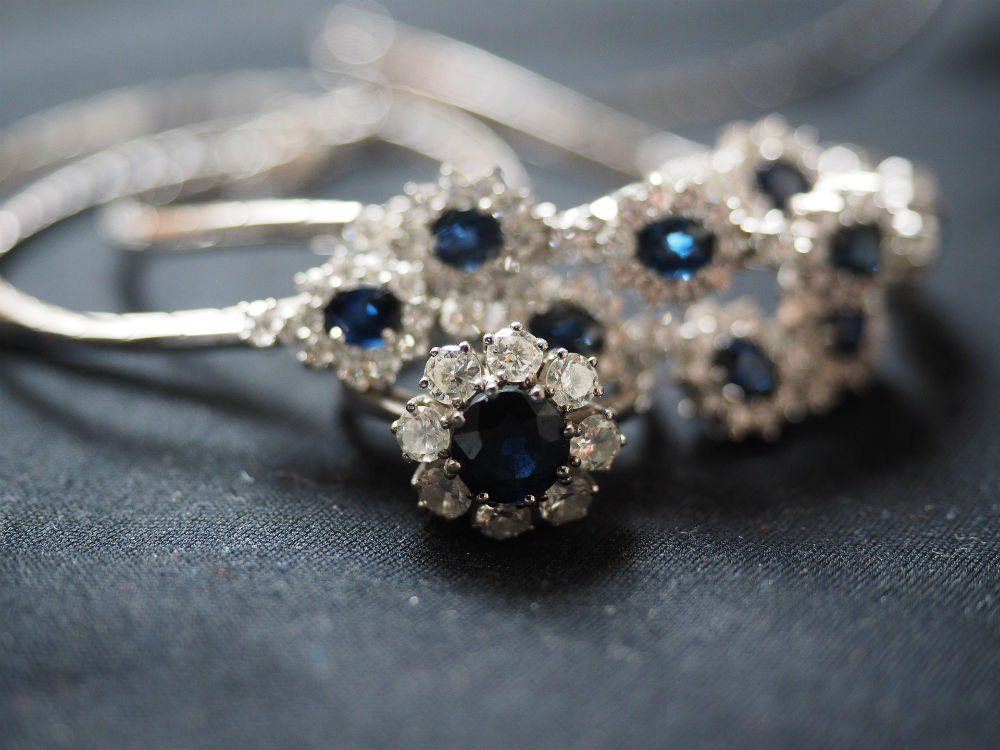 September is a beautiful month, and a beautiful month deserves to be paired with a beautiful birthstone.
Sapphires have a long history of being worn by royalty to grant them wisdom, serenity, and the strength they need to rule for decades. In fact, longevity is a core aspect of sapphire gems - a 'sapphire' wedding anniversary is 45 years and monarchs celebrate their 'sapphire jubilee' after 65 years on the throne.
The word 'sapphire' brings to mind gems colored the brilliant blue of the September sky, so sapphire birthstone jewelry pieces are some of the best gifts to give your special someone. The deep blue pairs beautifully with silver and gold accents and complements almost every skin tone and hair color!
So if you are searching for the perfect gift for your loved one or a special treat for yourself, check out some of our most beautiful sapphire birthstone jewelry!
Our Top Sapphire Birthstone Jewelry Recommendations:

This Roman and Jules necklace is a great choice for those who have a sleek, classy style but want to show off just a little. The 18k white gold chain holds a long rope of small, rounded sapphires, all surrounded by frames of tiny silvery diamonds to give each gem a place of importance. A larger gem sits in the center of the chain to give the necklace simple, elegant symmetry. At 16 inches long, this gorgeous piece of sapphire birthstone jewelry will sit comfortably above most necklines so you can showcase it with any outfit.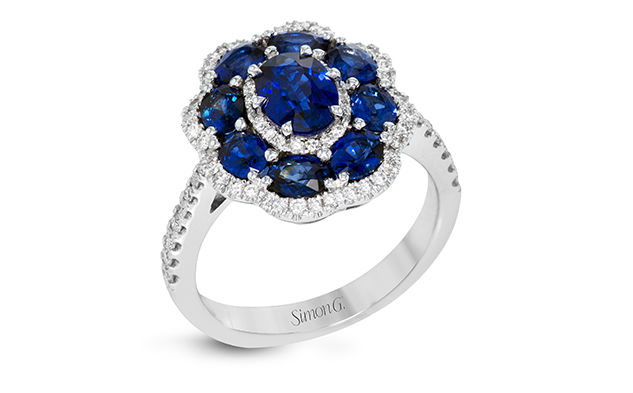 Rings are a wonderful way to show off gorgeous jewels. The gems sparkle when you move your hand and it's in the perfect spot for you to admire it.
This Passion fashion ring is a great addition to any hand (and is available in a wide variety of sizes as well). The slender white-gold band is set with a large sapphire framed with little diamonds. The silvery jewels cut through the sapphire and outline the image of a large, sparkling blue-and-white flower that fits the September mood.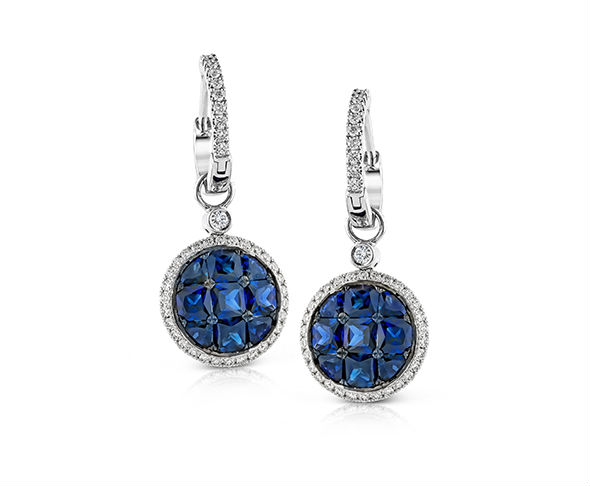 No ensemble is complete without earrings! These round sapphire birthstone jewelry pieces from Simon G's Nocturnal Sophistication collection will have you feeling like royalty. The gems are cut into a lattice pattern for elegance and are framed with small diamonds for extra sparkle. They latch in the back so they'll stay on your ears and the drop-gem style will catch the light when you turn your head.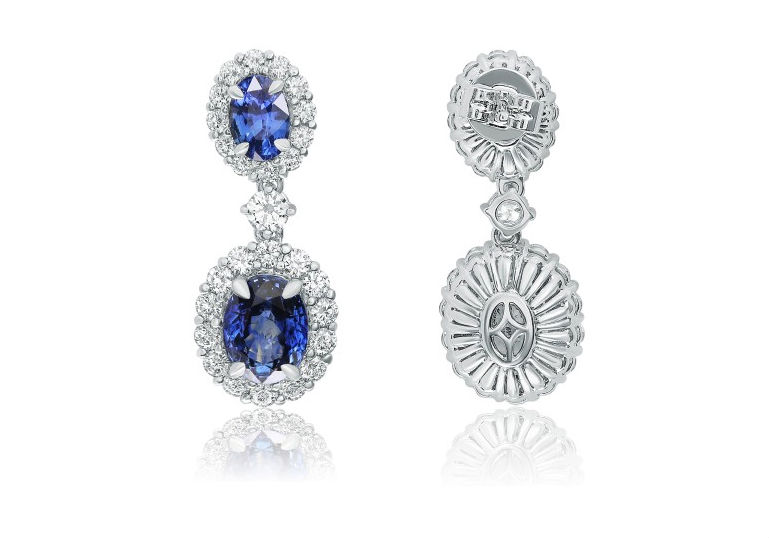 If you want a little more color for your ears, then these Roman and Jules earrings might be for you! They are split into two ovals -- smaller on top, larger on the bottom -- with two sapphires cut into crest-like shapes and ringed by diamonds. The two halves of the drop earrings are linked with sparkling diamonds and are secured by earring backs.
This is just a small selection of the gorgeous sapphire birthstone jewelry that MILANJ Diamonds has to offer. Follow the links to view the products in detail if you have any interest in purchasing a special gift for yourself or someone you love!