Guide to Finding the Perfect Ring Setting
March 14th, 2018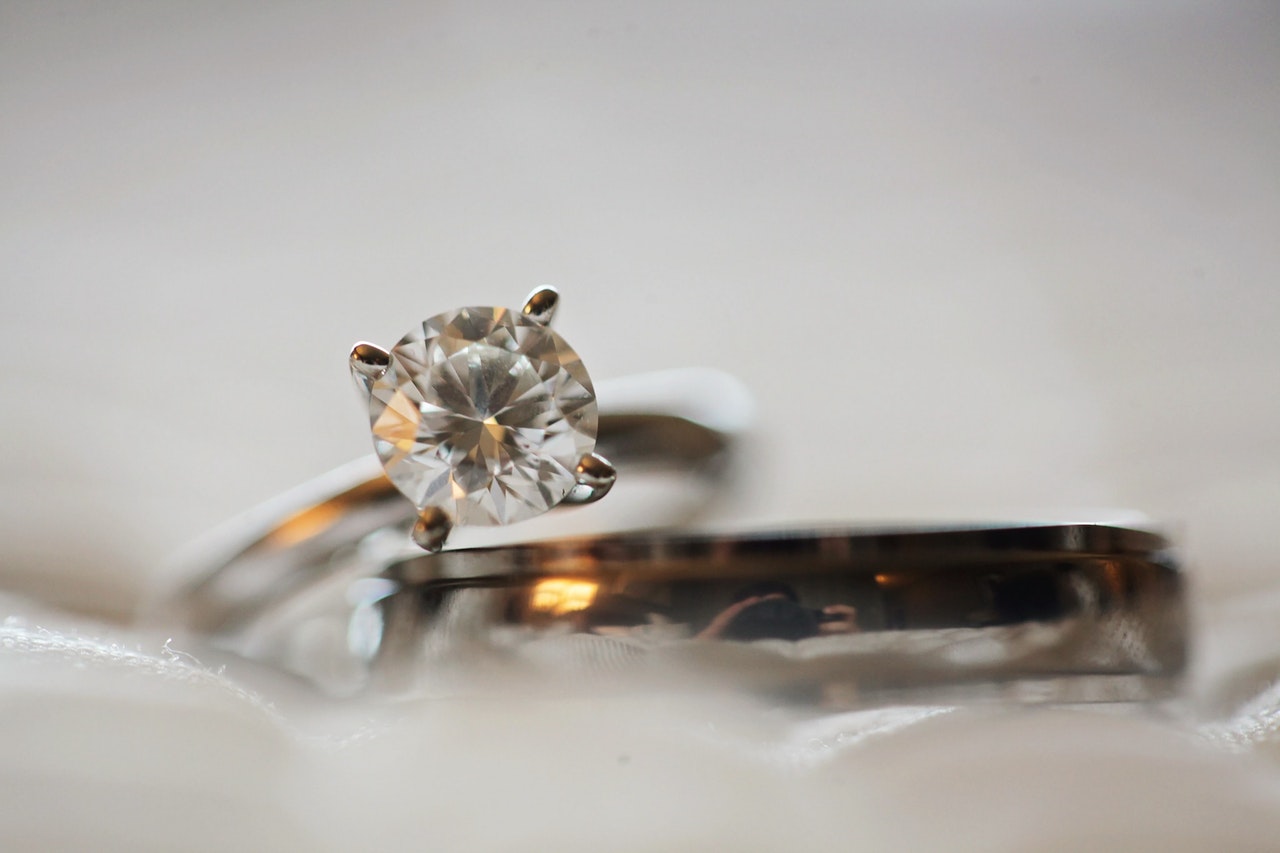 What is an Engagement Ring Setting'
One of the first things to consider when purchasing your engagement ring is what kind of setting and design you would like to go with. The engagement ring setting is simply what holds your center diamond to the band. With many different kinds of settings out on the market today, it can be a bit confusing picking out just the right one for you. Already a trying time as it is, the large amount of options only adds to that confusion. We want to make things as easy as possible by providing you some of the most popular engagement ring settings and designs you should look out for when looking for your engagement ring.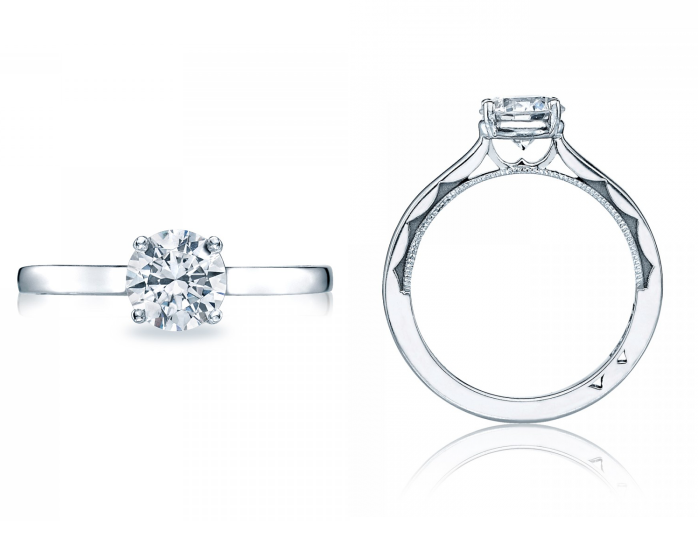 1. Solitaire Rings in a Prong Setting
The solitaire ring continues to be the most popular and classic engagement ring setting. In simplest terms, the prong setting is known for the little metal prongs that grip the center diamond. Coming in a different number of prongs, the less prongs give you more diamond to see while more prongs give you more security. Prongs are known for their ability to allow light to pass through the diamond from virtually all angles, giving it an even brighter fire and glow. Prongs typically give the diamond more prominence, and can typically be used to hold a multitude of diamond shapes as well.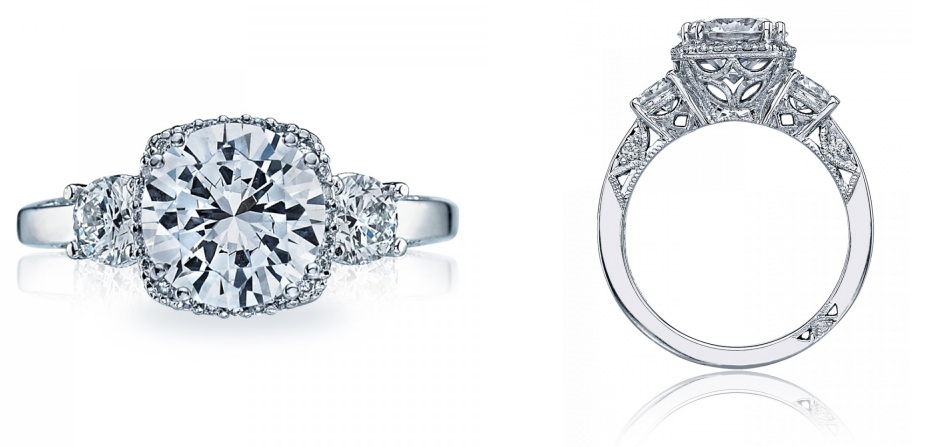 2. Three Stone Ring
This engagement ring type pushes the boundaries of luxury and opulence. Highlighted by the three stones set closely along the ring, you get a visual representation of your strong relationship's past, present, and future. Each stone can be all the same type, or different sizes or colors. Most often, this band works well with brilliant and princess cut diamonds. The three-stone ring provides a strong amount of brilliance due to the three stones that adorn it, and allows for the flexibility of multiple stones on one band. Another great thing about this ring is the different side stones can even be used to make the center stone stand out even more!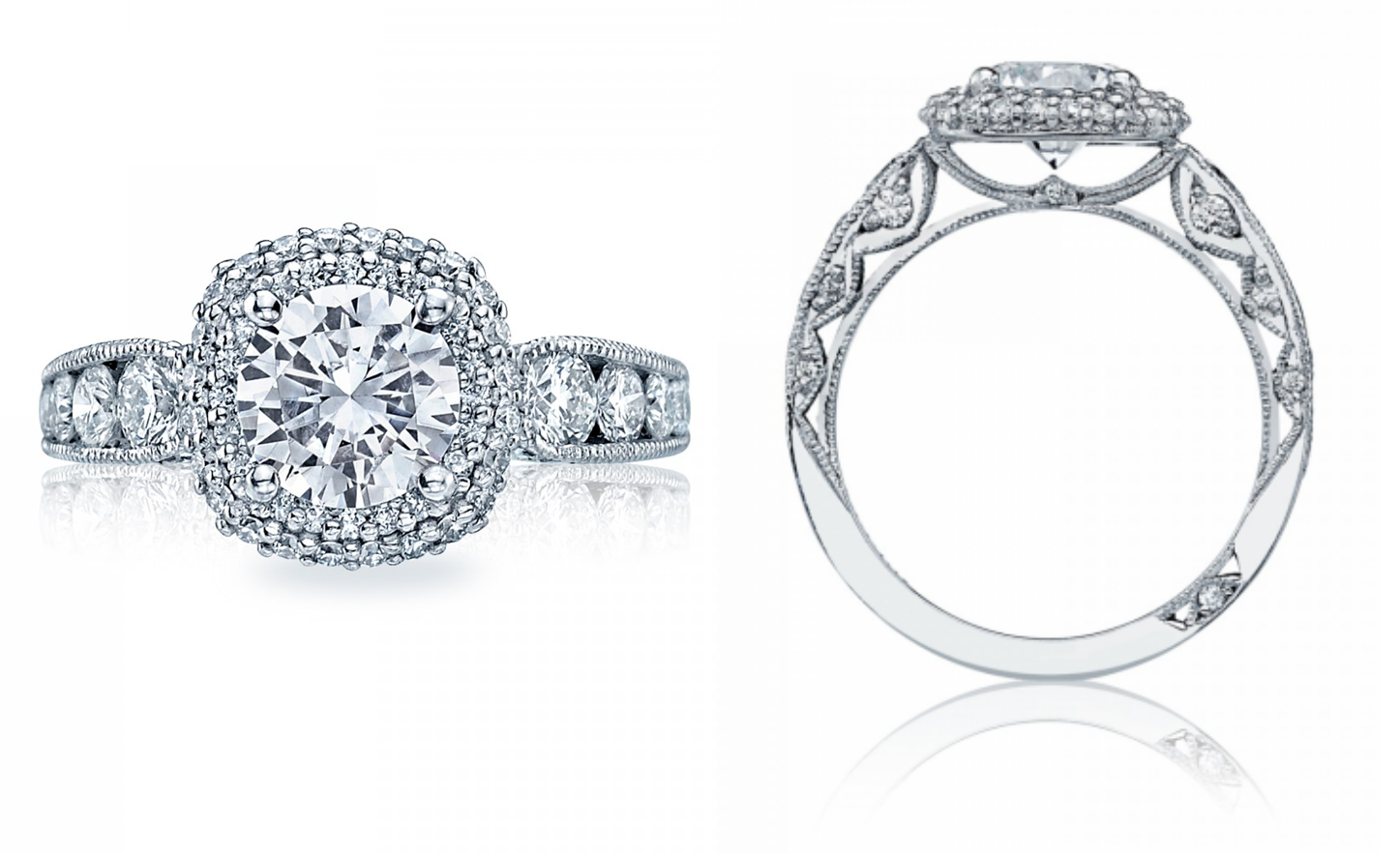 3. Halo Ring
For those who want to maximize the brilliance and glow of an engagement ring, look no further than the halo style engagement ring. This band is typically known for the multiple diamonds set surrounding the main center diamond in a way that extends the shine. A sharp center diamond is elevated when surrounded by multiple diamonds around it! A large amount of halo rings are available to hold many different stone shapes from emerald, to princess, to round, to pear. The center stone is even brighter in a halo ring, so find your shining halo ring today.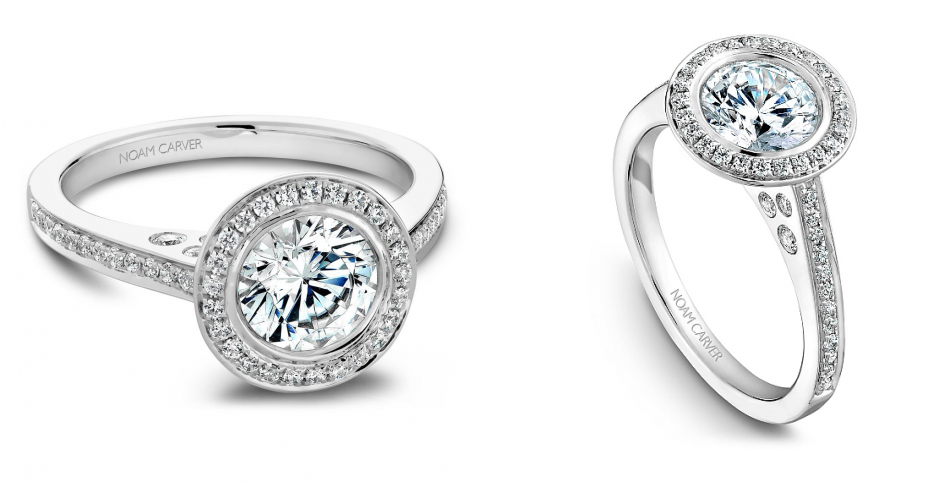 4. Bezel Set Rings
The security of your center diamond is essential! The bezel setting is one that looks to help keep your center stone in place for a long time. Typically, this setting is more secure than a prong setting, as a metal rim is made to hold your center stone. These rings offer a more modern take on the traditional engagement ring, and do not snag like prong set rings. They are often times easier to clean as well and available in both a full bezel which completely surrounds the ring and partial bezel, which only covers part. Often times touted for those who are a bit more active and do not want to be worried about hitting a snag in their engagement ring, the bezel setting is one to not be overlooked.
Keep Up With Engagement Ring Trends and Bridal Jewelry Fashion at Milanj Diamonds
Milanj Diamonds is happy to help its local community find and shop their dream ring. We are an authorized retailer of some of today's hottest engagement ring and wedding band manufacturers and are welcome to helping you make sense of all these engagement ring types and styles. If you are looking for assistance in finding the ring that your fiancé has been looking for, let us help you! Our jewelry experts know just the right questions to get you to the ring your loved one deserves. We offer a lifetime trade in 110% value on diamonds purchased with us and are sure that you will love your purchase, as we provide a 120-day price guarantee. See our astonishing collection of fashion and bridal jewelry today in King of Prussia, Pennsylvania.