Lashbrook: A Bridal Jewelry Designer that Puts Alternative Metals Front and Center
August 1st, 2019
When it comes to wedding and engagement rings, women's styles have long enjoyed most of the glory. However, times are changing, and men's rings are finally taking their deserved place in the spotlight. From the traditional to the unexpected, the simple to the striking, MILANJ Diamonds is proud to feature an array of men's wedding bands from prominent designers such as Lashbrook.
Modern Wedding Ring Styles for Every Taste and Budget
Finding the perfect wedding ring is no easy feat. Involving far more than metal and stone selection, choosing a ring is a highly personal process that requires you to decide what story you want your jewelry to tell. A pioneer of the men's wedding ring industry, Lashbrook was founded with a goal of creating attractive, high-quality rings that make a difference in men's lives. More than mere pieces of jewelry, Lashbrook rings serve as symbols of everything that is treasured in a relationship.
As part of their commitment to creating the most exceptional men's wedding and engagement rings on the market, Lashbrook uses only the highest-quality, ethically sourced materials, along with unparalleled metals and finishes. Keep reading to learn more about some of this unique designer's most popular collections!
The Zirconium Collection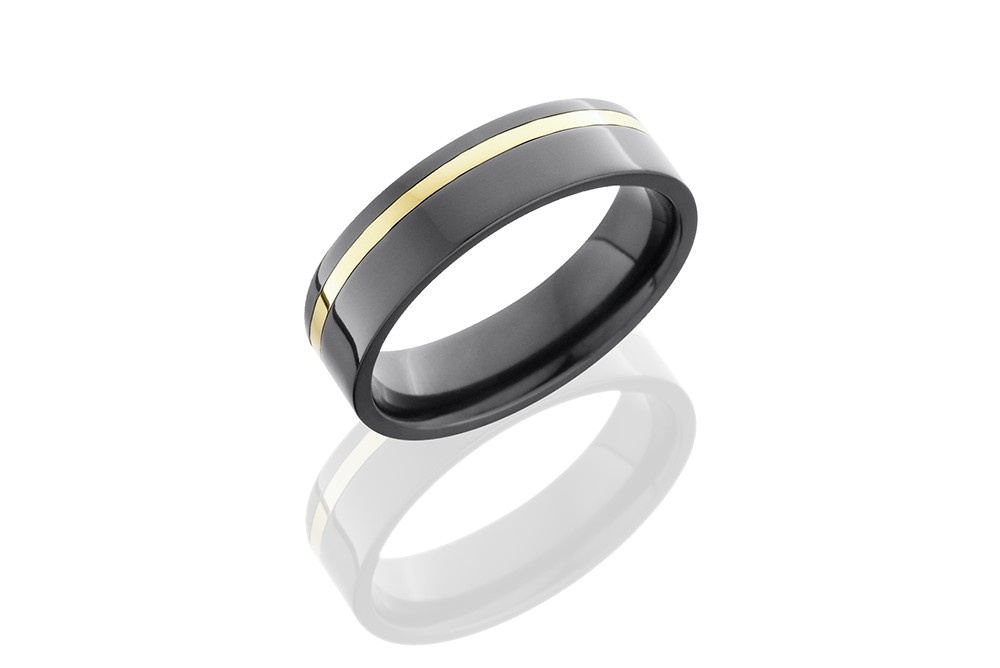 Some bridegrooms are hesitant to don flashy or obtrusive ring styles. The ideal collection for the sophisticated wearer, Lashbrook's Zirconium rings are durable and subtle, so they always make the right impression. Sleek and modern, these rings come in black and two-tone black-and-white options and feature a range of finishes, including polished, hammered, beaded, and gemstone-encrusted styles.
The Camo Collection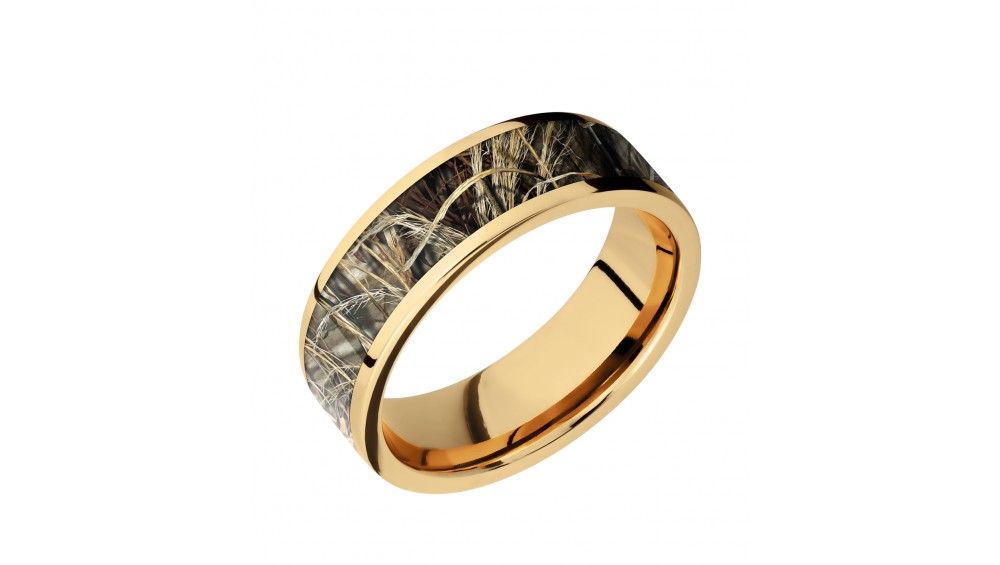 The Camo collection is an ode to those men who are most at home in the Great Outdoors. This sporty line features a variety of camouflage patterns celebrating a range of environments, including deserts, mountains, and snow-swept vistas. Strong and resolute, these rings are as tough as the men who wear them.
The Meteorite Collection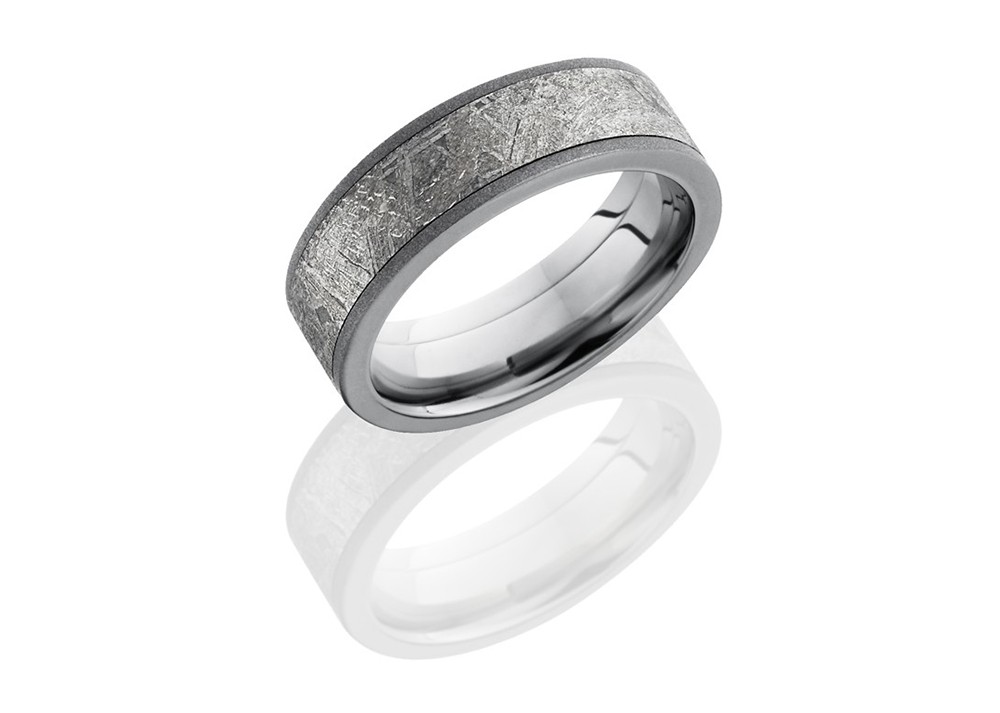 An extraordinary choice for men who want something outside of the everyday, the Meteorite collection is made with authentic Gibeon meteorite, sourced from Namibia. Boasting a crystalline structure typically only found in gemstones, this metal contributes to a ring design that's playful yet sleek. Customize your selection with a variety of finishes, including rock polish, acid, and satin.
The Hardwood Collection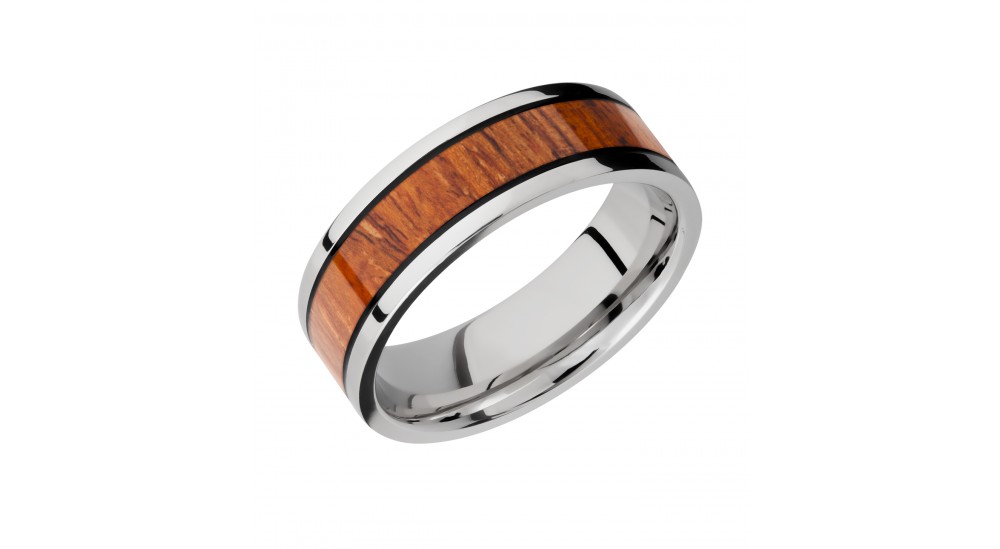 Featuring an array of sustainably sourced exotic woods from around the globe, Lashbrook's Hardwood collection is the perfect choice for men who appreciate the fact that true beauty stems from imperfection. Rugged and natural, these men's wedding rings feature an array of knots, lines, and buds, ensuring each piece is as special and unique as your relationship. Choose from 12 different wood species and an array of metals and finishes.
Shop Lashbrook and Other Bridal Designers Firsthand at MILANJ Diamonds

Whether you're looking for something classic and conventional or uncommon and quirky, MILANJ Diamonds is your source for wedding and engagement rings as unique as you are. Visit us to shop our selection of rings by Lashbrook and other renowned jewelry designers. We look forward to helping you find your perfect ring!