Minimalist Bracelets: This Season's Must-Have Jewelry Trend
January 7th, 2019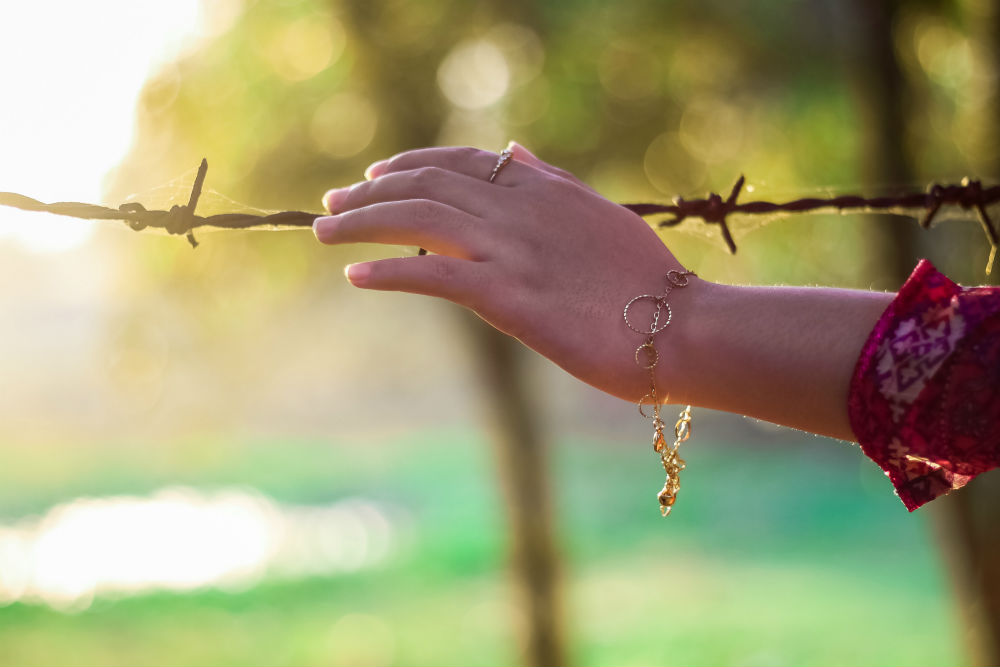 Today, the minimalist bracelet is all the rage. It's not loud, yet it says so much. The way it swings loosely from the wrist, giving just the right ladylike touch, is lovable—admirable. It is the perfect balance between prettiness and conservatism.
Every day is not necessarily a party or a royal ball, so it's completely fine to take a down-to-earth, relatable approach to your look, say, with minimalist jewelry, which goes with most anything. All you have to do is slip into your favorite stonewashed jeans, casual slacks or leggings, and complementary top, and go.
Roman and Jules Cuff Bracelet

Its form and design exude intricacy. Pavé diamonds crisscross this way and that, bending at just the right place. This piece cannot be ignored. Its structure is most suitable for evening or night adornment. The unforgettable cut of the bracelet stands out quite noticeably, cuffing your wrist or lower arm beautifully. It's all about the shape.
Roman and Jules Chain Bracelet

This stunner is 7 inches of precious metal and dashing round diamonds. Timeless in composition, you can't go wrong giving this as a gift or keeping it for yourself. The lobster chain tops off the classic style, further confirming its everlasting quality. The bezel setting and slim chain make it every day wear.
Roman and Jules Cross Bracelet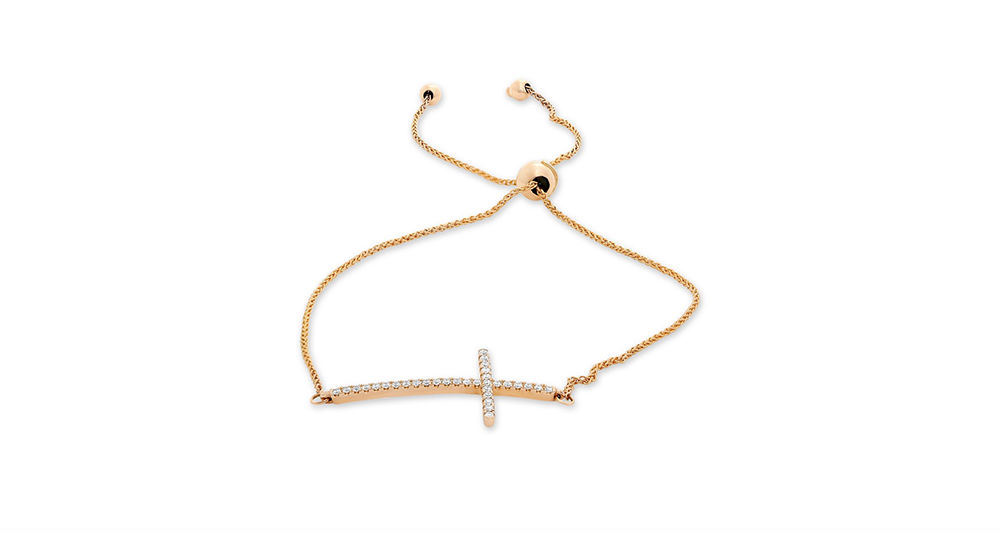 Despite its effortlessness commands the eye. Its charisma is wholly evident. Perhaps it's the foxtail chain or the cross-shaped charm, which is decked out in prong-arranged diamonds and turned sideways. 14K rose gold gives this bracelet a pretty tinge of color. The pinkish-gold nuances show up magnificently on any skin complexion. This can be worn anywhere, from a night out on the town with friends to church on Sunday morning. This is versatility at its absolute finest.
Roman and Jules Fashion Label Cuff

Turn over a new leaf—or wear it. This cuff-style bracelet amazes. It gives off hints of romanticism and mystique. Gorgeous pavé diamonds outclass the competition. The rose gold cuff contrasts superbly with the silvery, leafy brooch pieces.
MILANJ Diamonds Tennis Bracelet JBR054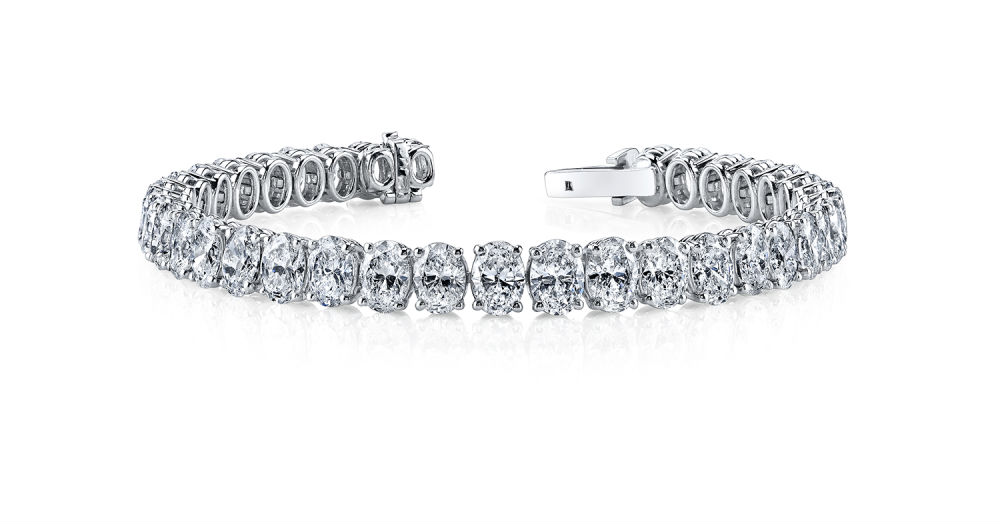 Minimal it may be, but this bracelet is utterly riveting as well. It can be sported formally or informally. Diamonds and platinum combine for a garish and ritzy finish. Ovoid stones create a richer and overall bigger and wider appearance. The box clasp is low-profile and goes fittingly with the showy bracelet. As a whole, its exterior piques interest and fascination.
MILANJ Diamonds Bracelet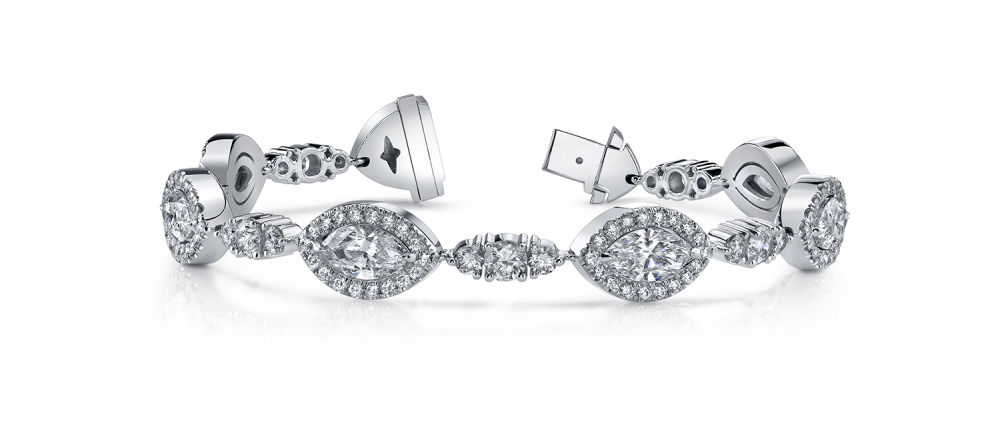 18-karat white gold metal undergirds flawless-looking diamonds that nestle themselves brilliantly inside of strategically placed round and marquise stones. Prong and pavé settings and box clasp make for a polished and unusually refined finish. The piece oozes sophistication and elegance. Its interior has a trinket-like mien. One way or another, you will shine in this bracelet.
Finding the Perfect Minimalist Bracelet at MILANJ Diamonds
It would be remiss of us not to invite you to check out our one of a kind
minimalist bracelet collection or any of our wonderful selections, for that matter. We believe you'll find something in your price range that you or your significant other will swoon over and cherish for years to come. Reach out to us at MILANJ if you need more information. We're ready to be of assistance.