Roman and Jules: The Full Disclosure
January 1st, 2020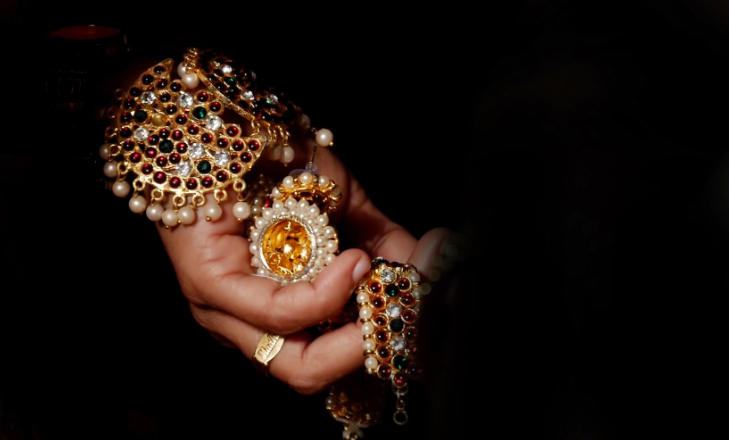 There are certain archetypes fashionistas fall into when blossoming and becoming their fully-realized selves. There's the classic beauty, the diva, and, of course, the girl who really wears her heart on her sleeve. This type is the one who is always looking for her next big bauble - statement pendants featuring bold centerpieces, glamorous stacked rings, and modern earrings in wild shapes and sizes are all fair game here.
If you happen to fall into this category, chances are, you've seen what the industry has to offer and are hungry for more. This is where Roman and Jules, one of our favorite innovators in the world of fashion jewelry, comes squarely into play.
The Story Behind the Brand
A subsidiary of First Image Design, Roman and Jules is an offshoot of the original that has completely taken on a life of its own. Making a name for themselves as purveyors of jewelry that strikes the perfect balance between timeless and totally out of the ordinary, Roman and Jules will never disappoint if your goal is to find something nobody else at the party will be wearing.


Yellow Label: A Unique Spin on an All-Time Favorite
Roman and Jules' Yellow Label is perfect for somebody looking for luxury that steps outside of what we're all used to seeing. The Yellow Label consists of jewelry adorned with naturally-hued yellow diamonds, sustainably procured and ready for action.
Bridal Label: Give Her the Gift of Glam
Their take on bridal jewelry, particularly their selection of ornate engagement rings, is also something that should not be glanced over. Roman and Jules brings contemporary designs with a twist to the table, rivaling even some of our much more long-standing favorites in this arena (we love you, Tacori, but there are many stars in the sky).

Designers Who Care
Is there anything that makes an incredible necklace shine all the brighter than knowing it comes from a brand with a sense of global accountability? With a dedication to supporting human rights and protecting the planet, Roman and Jules stands firm in their commitment to minimizing the damage done in pursuit of the perfect fashion ring.
Among the many strides they've taken toward this goal are efforts to provide support to those attempting to end the conflict and strife surrounding the gold and diamond procurement in many parts of Central Africa. Their efforts to ethically source all of the gold used in their products goes beyond what most even attempt to do; this central sense of responsibility carries through from the top down, resulting in a gorgeous piece of jewelry that you can cherish guilt-free.

Change the Game with Roman and Jules at MilanJ Diamonds
For all of the best in Roman and Jules, designer wedding bands, and everything in between, our catalogue simply will not be beaten. More than a mere jewelry store, MilanJ Diamonds strives to be your final destination in the Greater Philadelphia area when the time to glam up approaches. Booking an appointment with our staff is as simple as reaching out to us through our website.