Shop Roman and Jules this Valentine's Day
January 9th, 2018
Roman, Jules—Yellow Label, Bridal Label. Designed around two distinct, elegant lines, the selection of jewelry from Roman and Jules is made to express love in a stunning way. Since Valentine's Day, the most romantic day of the year, is quickly approaching, we at Milanj Diamonds are wondering if you're planning on proposing to your special someone on the day, or if you had your wedding planned for the 14th'
If so, why not take a look at Roman and Jules, whose two brilliant engagement ring collections are perfect for not only celebrating both wonderful occasions, but are also unique enough to match the tastes of any bride or bride-to-be.
Roman and Jules Yellow Label Engagement Rings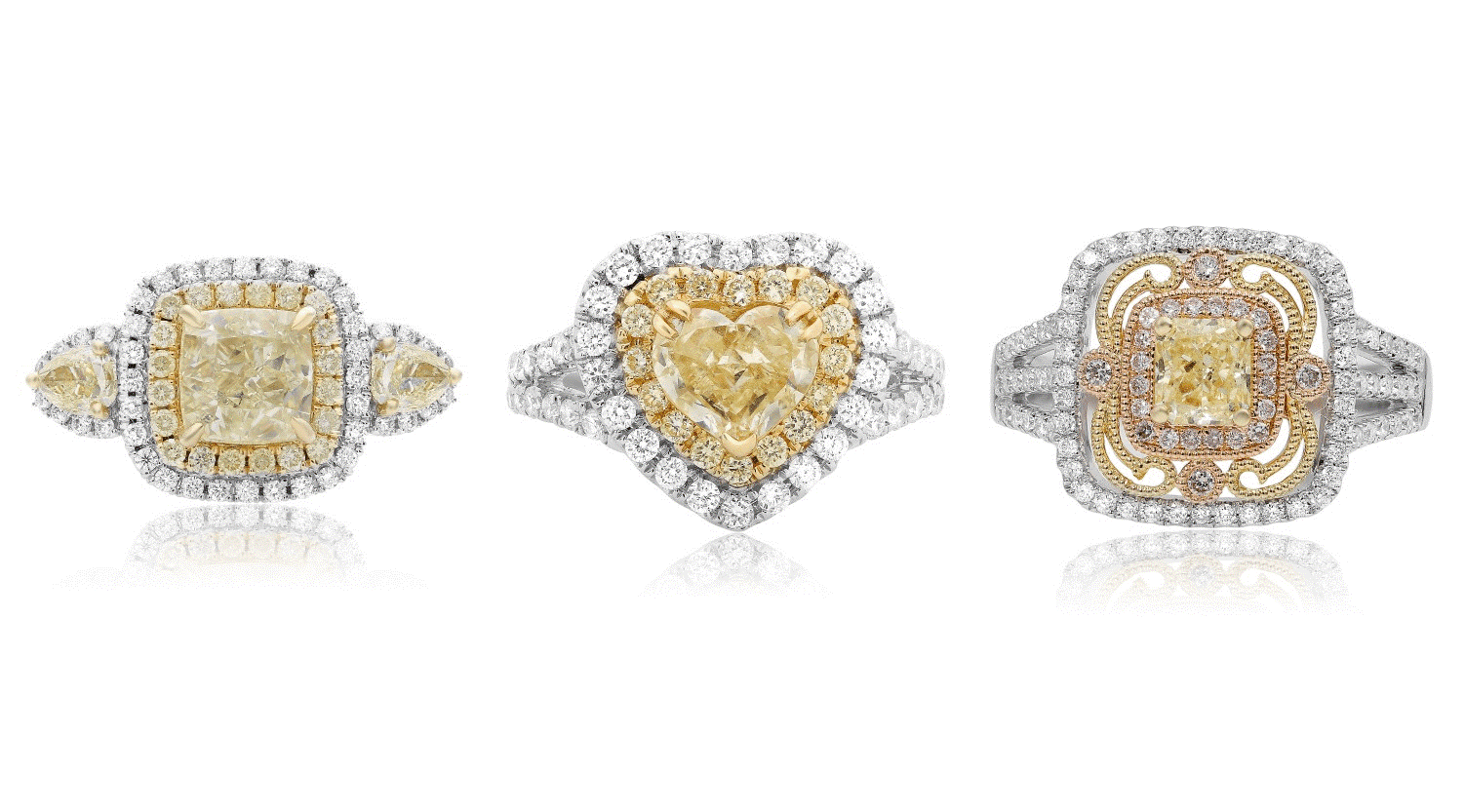 (Pictured: Roman and Jules Yellow Label Engagement Ring KR5656-1, Yellow Label 1123-2, and Yellow Label UR1547WYR-18K-2)
The most notable thing about the Roman and Jules Yellow Label collection is the focus on using vividly-colored diamonds as the main color accent of the rings. Vibrant ways of saying "I love you," the rings of the Roman and Jules Yellow Label collection include romantic heart shapes, the colors red and pink, and visual symbols of togetherness.
We picked a selection of Roman and Jules Yellow Label engagement rings based on those qualities, and we think that they would be perfect for any Valentine's Day proposal.
Take, for example, the model #KR5656-1, whose three-stone design is a wonderful way to commemorate the eternal love you share with your special someone. Its pear-cut yellow side diamonds are a brilliant reminder of the proposal and eventual wedding for which the ring is made.
Also, the model #1123-2 has been designed with two heart-shaped halos that surround a central heart-cut diamond. The interplay of 18-karat white and yellow gold, along with the glitter of 1.01 carats of side stones, says that your love is the most dazzling thing in any room.
Rounding out the Yellow Label collection, model #UR1547WYR-18K-2 skips adding yellow side diamonds, but instead adds delicate 18-karat rose gold. Like a bouquet of red Valentine's roses, the rose gold of this ring surrounds a prong-set 0.25 to 0.75 carat center stone.
Roman and Jules Bridal Label Wedding Bands

(Pictured: Roman and Jules Bridal Label Wedding Band UR1967-1, Bridal Label KR2367W, and Bridal Label UR1720-2)
Traditionally, a wedding band is supposed to be a simpler and more delicate design, made to accentuate a bride's look during the wedding and to compliment the big, extravagant promise of the engagement ring.
The collection of wedding bands from the Roman and Jules Bridal Label collection adhere to that standard while adding their own one-of-a-kind vision to the loveliness of tradition. A perfect choice for a Valentine's Day wedding, the selected rings bring to mind elements of the day of love without being too gaudy.
For example, the model #UR1967-1 reminds the viewer of the petals of a single, delicate rose. Imagine this 14-karat white gold band on a bride's finger, next to a bouquet of the lovely red or ivory-colored flowers, and you have a gorgeous wedding.
Continuing that theme, the model #KR2367W is shaped like the leaves and thorns of that same rose, which is a design that's both lighthearted and utterly refined. Also made from 14-karat white gold, this vintage-style band takes advantage of 0.38 carat of diamond to add glitter and charm.
Our final selection is the model #UR1720-2. We chose an eternity band as a representation for a wedding to commemorate a wedding that will last forever. The 1.12 carats of round-cut diamonds that circle this band are a symbol of your everlasting love.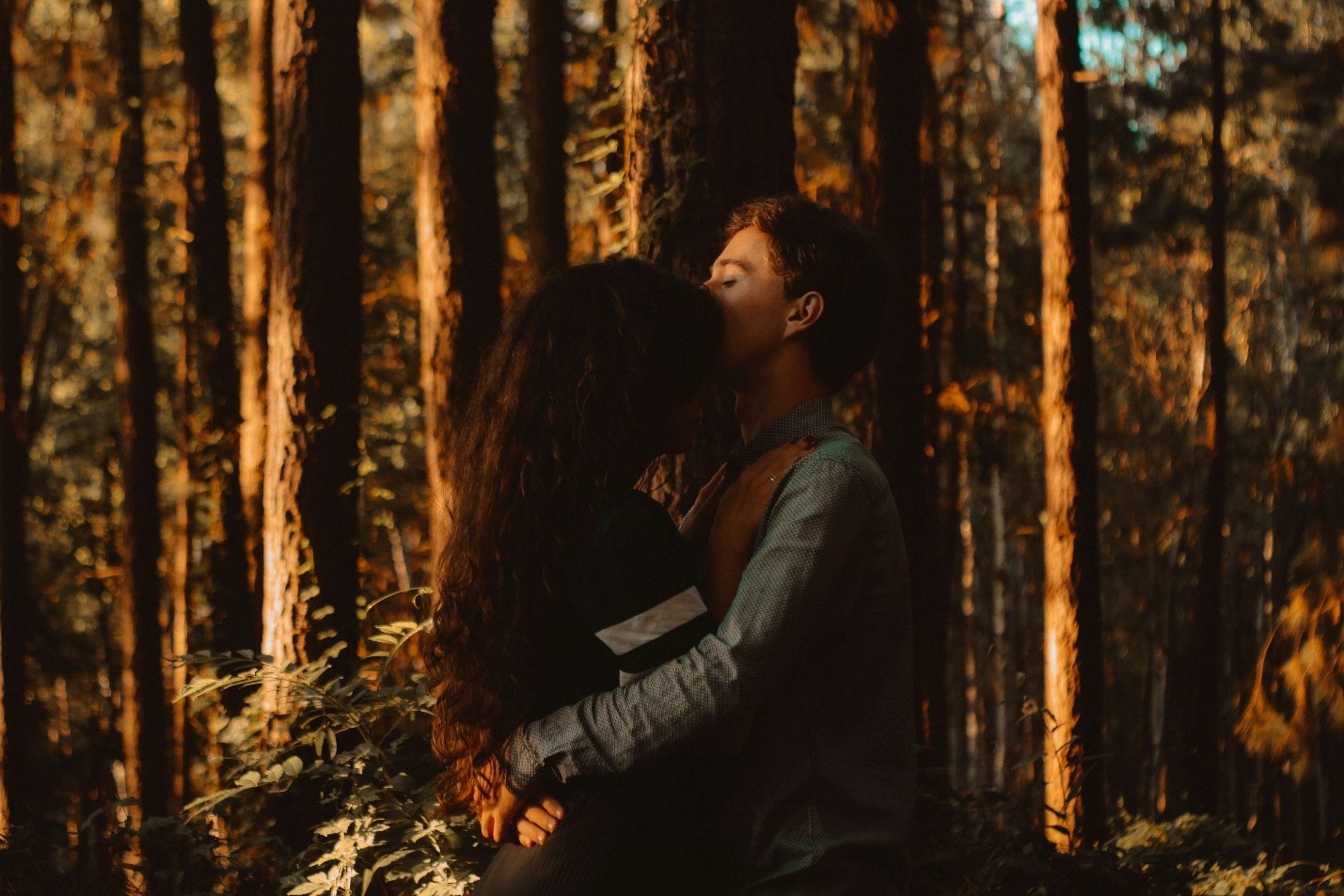 Visit Milanj Diamonds for More Roman and Jules Valentine's Looks!
Roman and Jules is one of our favorite designers, and we're always pleased to show off their gorgeous engagement rings and wedding bands. Here at our King of Prussia showroom in Pennsylvania, we're always happy to show off the designer's brilliant pieces for Valentine's Day lovers.
For more information on the fine jewelry available at Milanj Diamonds, including more wedding bands and engagement rings, please call 610-992-0707, visit our "Contact Us" page, or stop by our King of Prussia showroom today!