Wedding Band Metals: A Guide to Finding Your Perfect Ring
February 2nd, 2020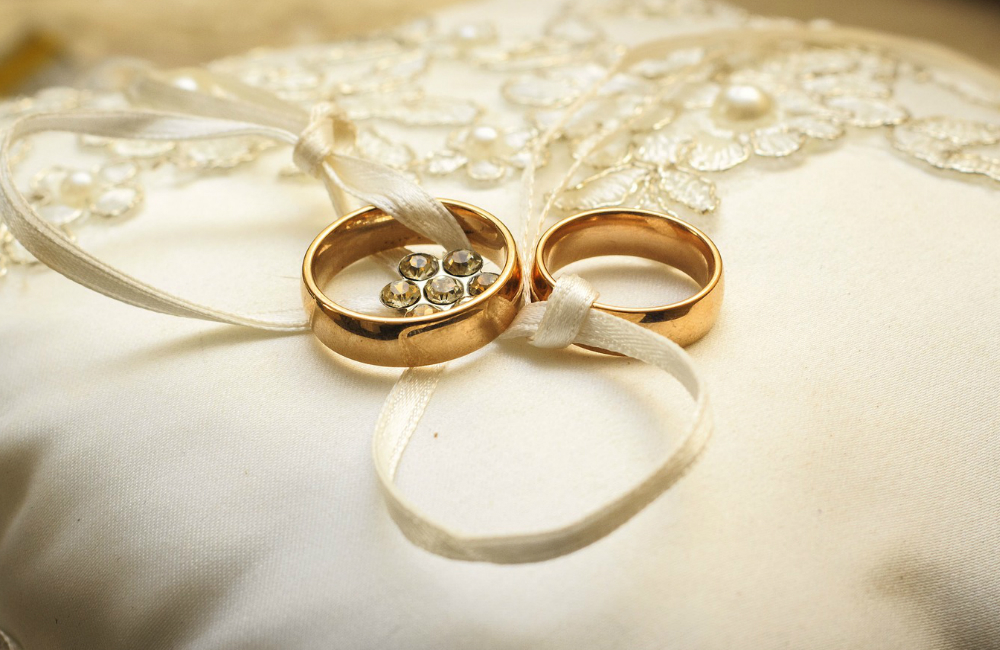 There are a lot of decisions that a bride and groom have to make leading up to a wedding. One of the most important is also one of the smallest. What do you want your wedding bands to look like? What should they be made of? This guide to wedding band metals shines a light on the different choices jewelers offer.
You and your partner will have different factors to consider when looking at wedding band metals. What is your budget? How durable do you need your rings to be? Do you want your bands to match? Does she want her band to be the same metal as her engagement ring? These are all things to consider before making commitment.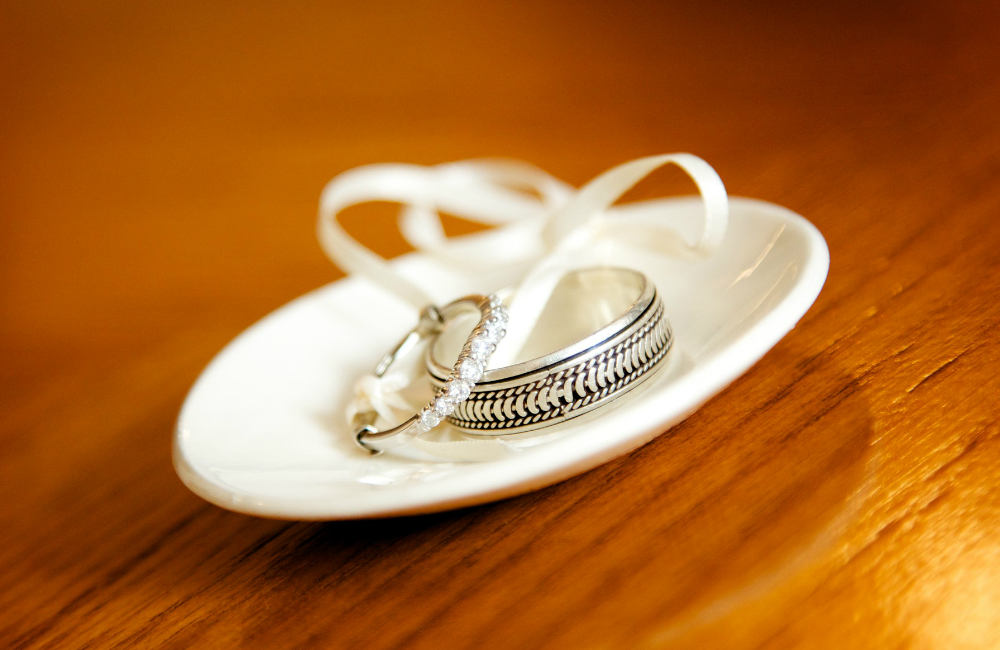 The Scoop on Wedding Band Metals
Wedding band metals each have unique characteristics that make them a good choice depending on what your answers were to those questions. Here's a breakdown of what sets them each apart:
Sterling Silver: If you're on a budget, sterling silver is the most affordable of the precious metals. Mixed with copper, sterling silver is 92.5 percent silver. In recent years, there has also been a trend of plating sterling silver with gold to make it look like gold without the higher price tag. Plating can wear off over time, but it's simple for your jeweler to fix.
Yellow Gold: This is perhaps the most traditional of wedding band metals, having been used for hundreds of years. It comes in different karats (not to be confused with the carats of a diamond), which refers to the percentage of gold in the alloy. Pure gold is too soft and malleable to be used as a wedding band. The highest percentage used in jewelry is 24k, which is 99.9% pure—it is also the brightest yellow. Gold that is 18k or lower has a softer tone.
Rose Gold: Jewelry designers also play with the mix in gold to create different colors, the most popular of which is rose gold in recent years. The romantic pink tone is popular for ladies' wedding bands. However, if you do want to wear matching wedding bands with your husband, chances are, he likely won't want to choose this one!
White Gold: This has long been a very popular choice with brides and grooms. White gold is created by adding an alloy blend, usually nickel, to yellow gold and then plating it with rhodium. This means that these wedding bands may also need to be re-plated over time.
Platinum: This brings us to platinum—the most expensive of the wedding band metals, as it is at least 30 times rarer than gold. But it's also one of the most popular for wedding rings because of its durability. While it's not as shiny as gold and silver, it's resistant to wear and tear, as well as tarnish— it does not need to be re-plated like white gold. It's also heavier, so think about whether you like wearing a weightier ring or a lighter one.
Check Out Wedding Bands at Milanj
The best way to decide what kind of wedding rings you want is to try them on in person at a jewelry store. Milanj Diamonds carries women's and men's wedding bands in an array of metals, from some of the top designers in the world. Visit our showroom to get expert advice and customer service. Our passion is jewelry, and our commitment is to our customers. We can't wait to help you find the perfect rings for your happily ever after!