Women's Wedding Band Collections to Shop
February 15th, 2018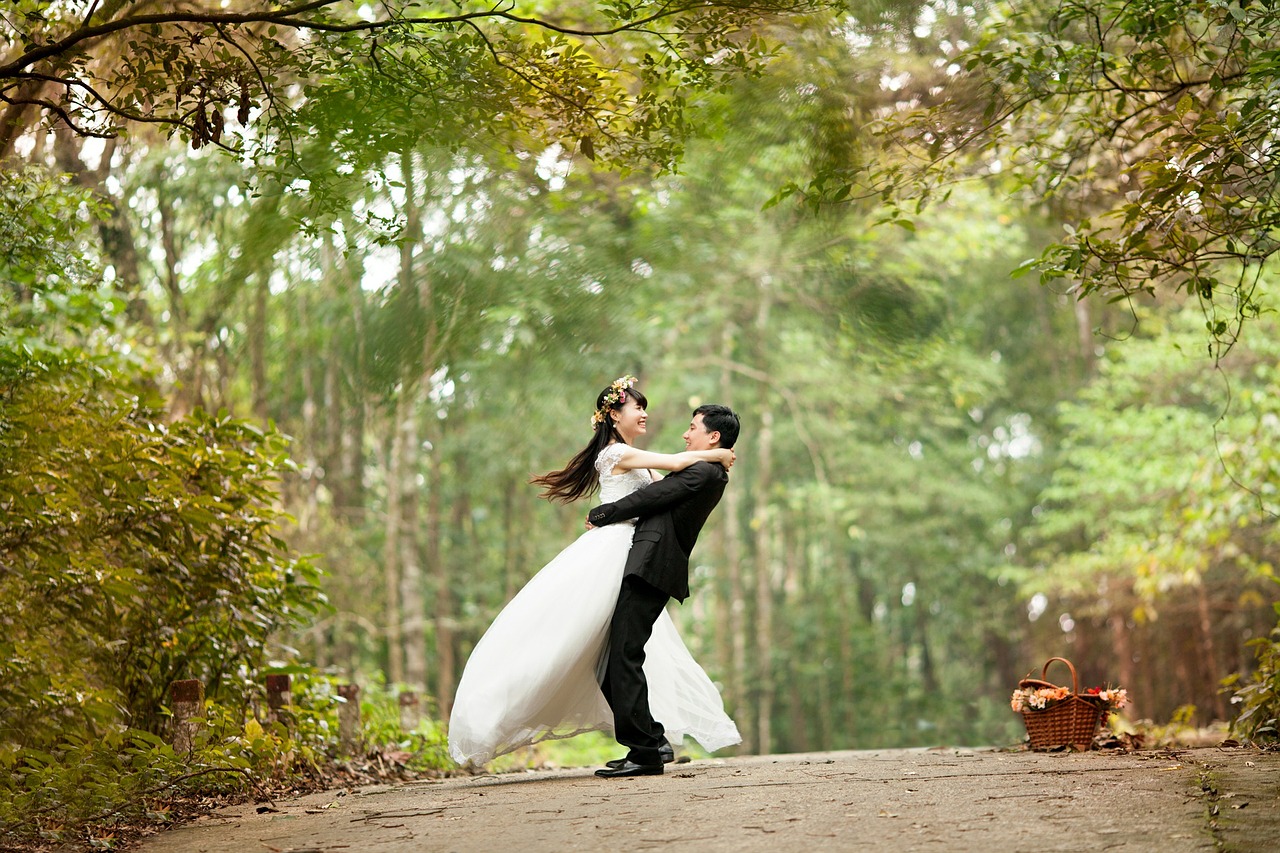 Although historians can't pin down an exact date, it is believed that ancient Egyptians started the custom of exchanging wedding bands: a circular ring to symbolize infinity and the endless nature of true love, and worn on the left ring finger because they believed a vein ran from this finger straight to the heart. Today this symbolism is as powerful as ever because a wedding band is the one piece of jewelry worn by both brides and grooms to represent lifelong love and commitment to each other.
Because of its importance in your life, the process of choosing just the right wedding band can be a difficult one. Do you choose something simple or ornate, traditional or cutting-edge, colored gold or translucent with diamonds? The styles of women's wedding bands are as unique and varied as the women who wear them, but thankfully there are experts at the ready to help guide you to the one that's right for you. With an extensive collection of women's wedding bands available in their King of Prussia showroom, MILANJ Diamonds guarantees the wedding band of your dreams is just waiting to be discovered.
To choose the band that speaks to you, begin by examining your preferences in other areas. Are you a woman who gravitates towards timeless wardrobe staples like a classic sheath, a cashmere sweater, a string of pearls? If so, women's wedding band collections from Noam Carver or Roman & Jules may speak directly to your sense of style. Noam Carver deftly blends simplicity with elegance in its women's wedding band collection while Roman & Jules' Bridal Label manages to meld cherished tradition with modern sophistication.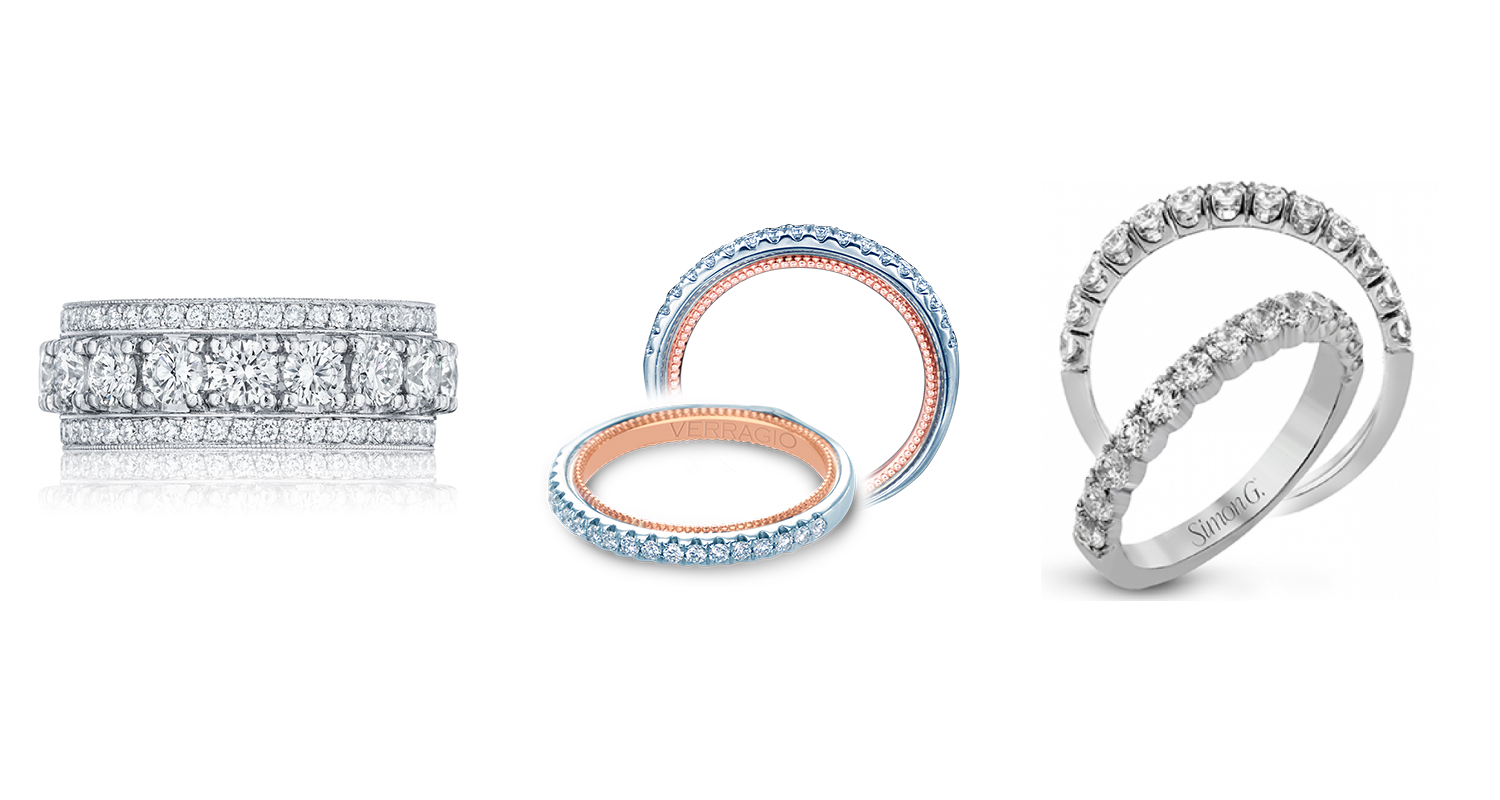 Taking the classically elegant and expanding on it, Tacori brings unique stylistic interpretations to their collections of women's wedding bands. The intricate details of the Adoration collection by Tacori will fit the bill of the woman who wants to knock the socks off admirers on a daily basis.
If you're a woman who likes her opulence interpreted through bold, contemporary display, you must explore the G1, G2, and G3 women's wedding band collections by Carlex. Employing original techniques and never-before-seen designs, Carlex continues to push the limits of how luxury is presented in bridal jewelry.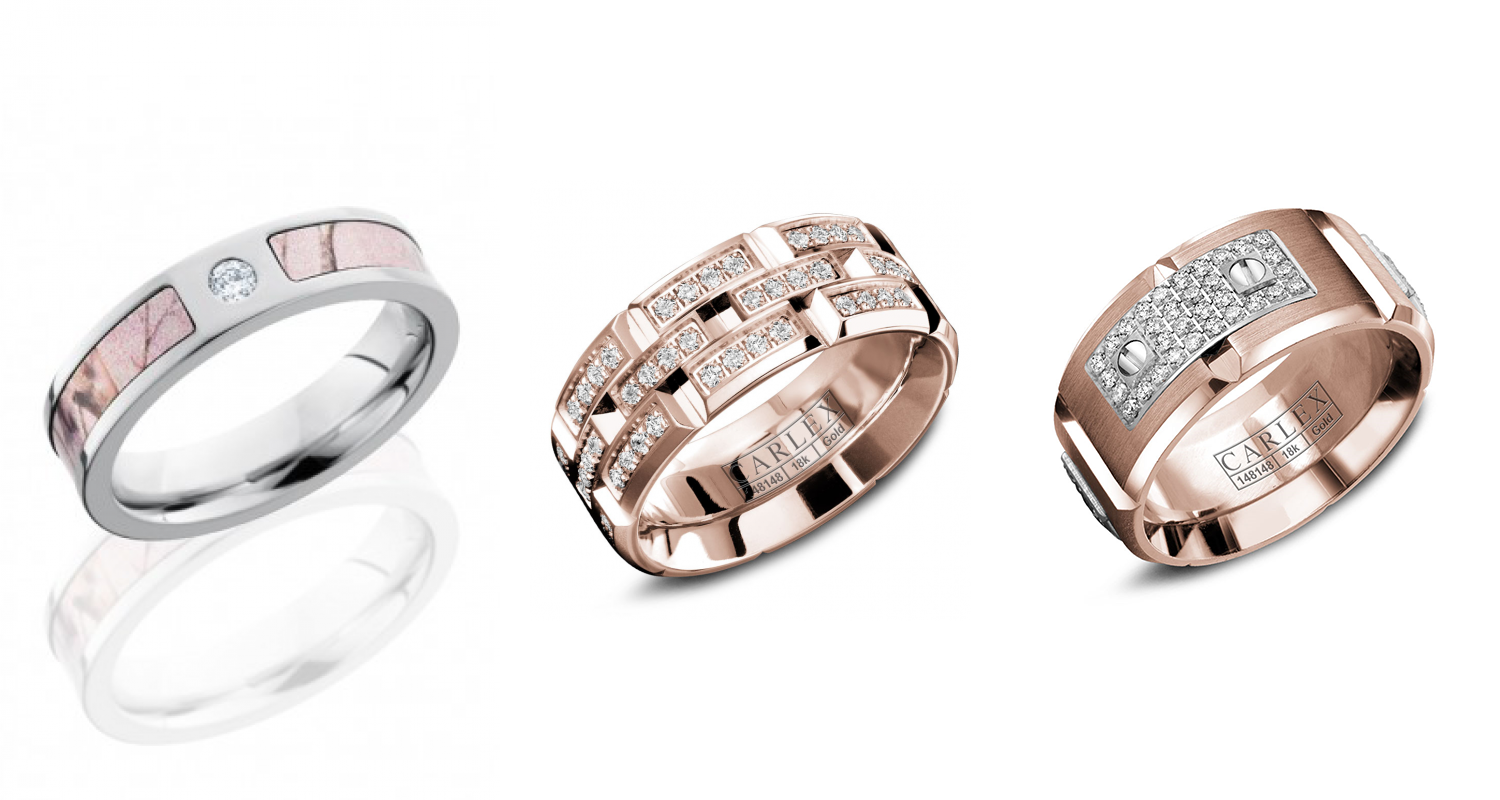 Finally, for unapologetic rebels and passionate nonconformists: has Lashbrook got something for you. With a distinctive look that is uniquely American, Lashbrook presents the women's wedding band collection in Camo, which innovative designs integrate colors and materials found in nature with precious and hard-wrought metals and gemstones.
No matter what type of wedding band you seek, the experts at MILANJ Diamonds can help you find it. As the foremost purveyor of loose diamonds, bridal, and fashion jewelry in the greater King of Prussia, Allentown, Exton, and Harrisburg area, MILANJ has been delighting its Main Line clientele for decades with its extensive jewelry inventory and superior customer service. Conveniently located on Jeweler's Row in the King of Prussia Mall and offering an in-house gemologist, 110% Trade-In Program, and 120 Day Price Guarantee, it's easy to see why King of Prussia and Philadelphia customers keep coming back again and again. "For all of life's celebrations, make it MILANJ Diamonds."