MILANJ Diamonds Offers Astonishing Deals on Diamonds and Diamond Jewelry Until October
September 16th, 2019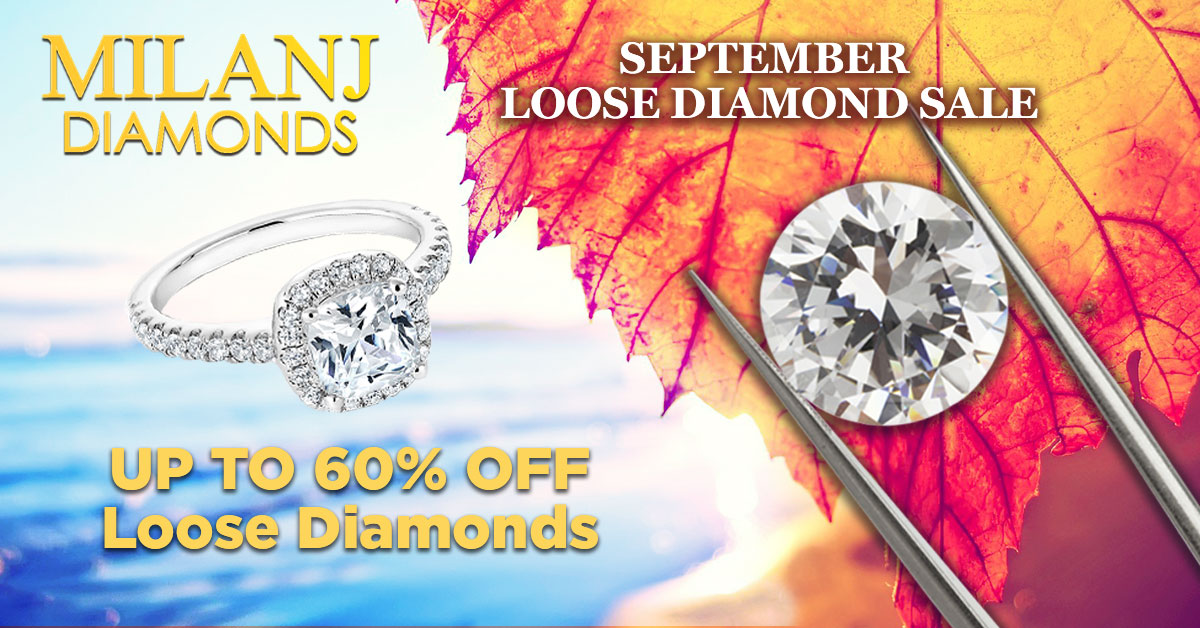 When it comes to diamond jewelry, MILANJ Diamonds is the go-to jeweler for those in the greater Philadelphia area. That's why this month and next month, the retailer is offering great deals on some of its most popular jewelry styles for those hoping to add a bit of sparkle to their everyday lives.
The Loose Diamonds Sale
From now until Friday, September 20th shoppers can take up to 60% off on all loose diamonds at MILANJ Diamonds. This is the perfect opportunity for those in the market for the perfect center stone for their engagement ring, or for women interested in upgrading their current ring.
Pair this deal with MILANJ's Lifetime Diamond Trade-in offer for even better savings. But don't wait too long -- this promotion is in its final days. Stop by the store today to take advantage of this one-time-only deal!
MILANJ Diamonds' 35th Anniversary
Next month, the jeweler will celebrate over 35 years of service to the Philadelphia community and beyond. To commemorate this milestone, MILANJ Diamonds has plenty of anniversary deals in store for their customers.
Starting on Friday, September 20 and ending on Friday, October 25th save big on diamond stud earrings, diamond bracelets, wedding bands, and even solitaire engagement rings. However, only a limited quantity of each will be available. Get in touch with the retailer directly for pricing and more information for each of these jewelry styles.
To learn more about the events MILANJ Diamonds will host in the upcoming months, call (610) 992-0707 or send an email to pejman@milanjdiamonds.com.
About MILANJ Diamonds
Located on the Plaza level of the King of Prussia Mall, MILANJ Diamonds is one of the most cherished full-service jewelry retailers in the greater Philadelphia area. Specializing in authentic diamond jewelry, customers of MILANJ Diamonds can pick from an expansive selection of bridal and fine jewelry from many of today's most sought-after designers. Proudly serving guests in the Main Line and Jewelers Row communities, MILANJ Diamonds also offers an array of guarantees that include a 120-Day Price Guarantee, 365-Day Exchange Privilege and Lifetime Diamond Trade-In at 110 percent of the original purchase price for engagement ring center stones.
For more information on the promotions, events, or services available at MILANJ Diamonds, please call (610) 992-0707, visit their website at MilanjDiamonds.com, or come into their King of Prussia, Pennsylvania showroom today.